Customize Regions For Analysis
CVSuite's region selection offers five different region levels for analysis: state, metropolitan statistical area (MSA), county, and ZIP Code. Users of the tool gain access to their region of interest and comparison regions. States can explore the overall creative economy data across the state and deepen their analysis with a more detailed look at the distribution of jobs within counties and ZIP Codes. Local metropolitans and towns will want to identify other aspiring cities to benchmark and run comparison analyses.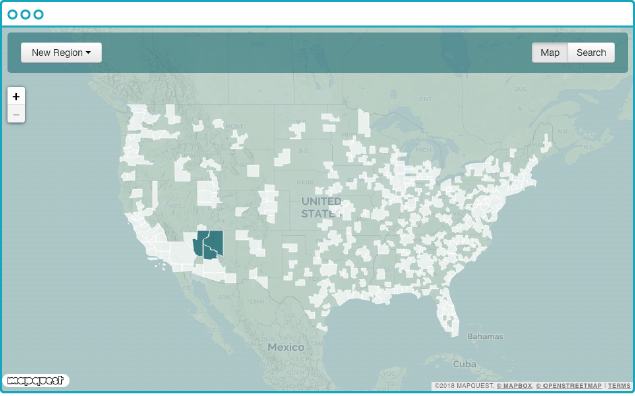 Users with access to ZIP Codes will find the copy-and-paste feature convenient for creating ZIP Code groups. CVSuite will verify your ZIP Codes and create a new region group for analysis.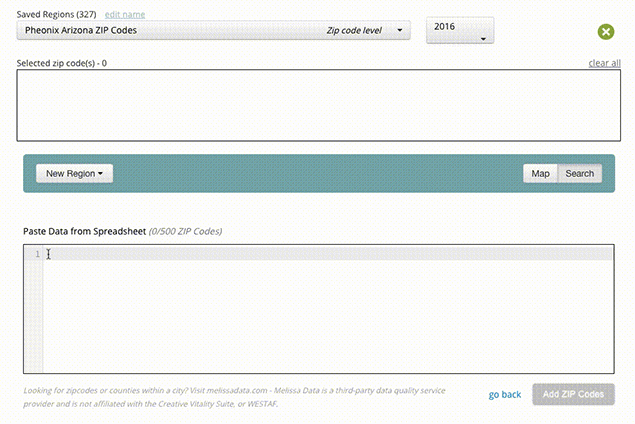 *Comparison regions are available for an additional fee. See pricing for details.