Art just got bigger in Denver, Colorado!
Denver, home to a continuously growing population of 2,888,293 and an emerging arts and culture community, is about to become bigger. Artist collective Meow Wolf will make its way to the city in 2021, and the Denver community is ready for it!
Meow Wolf: What is it and how did it start?
In 2008, a group of very creative DIY artists decided to form a collective that would supply Santa Fe, New Mexico with an arts and underground music venue. By 2015, the group had moved to a decentralized space and received $2.7 million from Game of Thrones author George R.R. Martin to renovate a permanent venue.
The renovated space was completed in 2016. Meow Wolf then collaborated with local artists to install immersive, interactive, and narrative artworks throughout the venue. That same year, Meow Wolf released its very first exhibition, House of Eternal Return, in Santa Fe.
Meow Wolf and Santa Fe's Creative Economy
Since 2016, Meow Wolf has been a very well known arts attraction that has brought visitors from all over the nation to Santa Fe. As noted on the organization's website, Meow Wolf has been a champion of "otherness, weirdness, challenging norms, radical inclusion, and the power of creativity to change the world."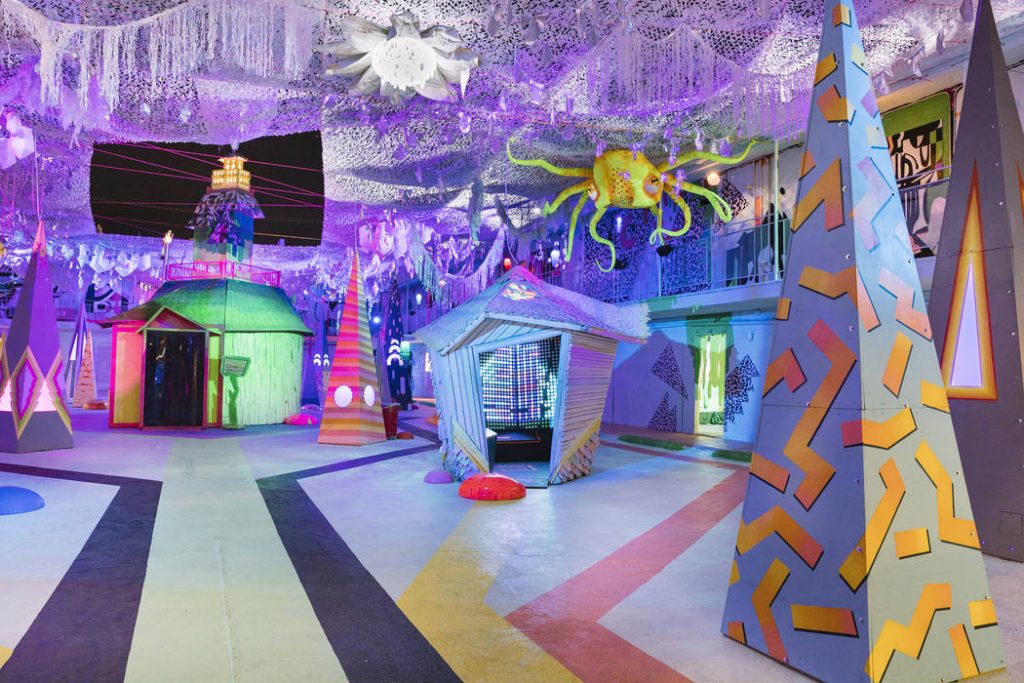 According to the article Meow Wolf plans expansion and creative studio to rival Disney by Blooloop, Meow Wolf currently supports 300 full time and part-time employees, 125 employee owners, and more than 60 artists whose artworks are not only installed throughout the venue, they are also displayed in gift shops for purchase. In addition, the venue brings in over $1 million in revenue every month.
Using Economic Modeling Specialists International's (Emsi) "Economic Overview" report, the CVSuite team examined Santa Fe's economy over time. The report indicated that the arts, entertainment, and recreation industry was one of the city's top growing industries. This industry saw a 32% increase in jobs from 2013 to 2018, with over 2,000 jobs in the region.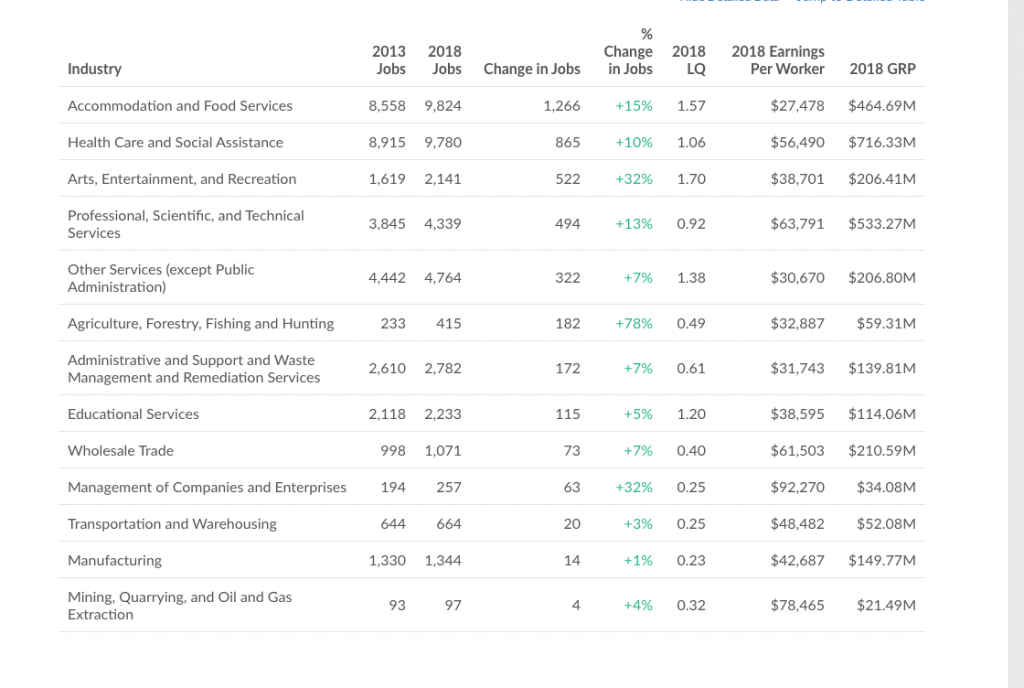 Denver's Creative Economy
Like Santa Fe, Denver's art scene has continued to grow over the past several years, and with Meow Wolf joining the city's ever-changing art scene, it will likely get bigger. In 2013, Imagine 2020: Denver's Cultural Plan was launched to help guide resources aimed at promoting arts and culture in the area. In addition, there have been a number of initiatives to help support artistic endeavors, including the Denver Music Strategy, which was designed to "further amplify Denver as a global music city," and Artspace—a nonprofit organization that offers affordable spaces for artists and arts and cultural organizations.

Since Imagine 2020's launch, Denver's creative industry earnings have increased by 25%, and Emsi's data indicates that every dollar invested in Denver's creative industries has had a greater impact on the city's economy than it would have had if invested elsewhere. (1) Thanks in part to the city's ongoing support of local arts and culture, the total number of creative industry jobs in Denver has not fallen below the national average since 2013. The CVSuite team predicts (2) that jobs within Denver's arts, entertainment, and recreation industry will surpass 60,000 by 2024, an increase of almost 10,000 jobs since 2018.

In 2017, Denver had a Creative Vitality Index (CVI) value of 1.18, compared to the national average of 1.00. The CVI measures the impact of the nonprofit and for-profit art sectors on a region's economy. In addition, Denver's creative industries supported the city's economy by generating over $964 million in sales*. The majority of those sales came directly from artists, writers, and performers. The city's increasing Index value helps confirm the economic impact of Denver's ongoing investments in the arts.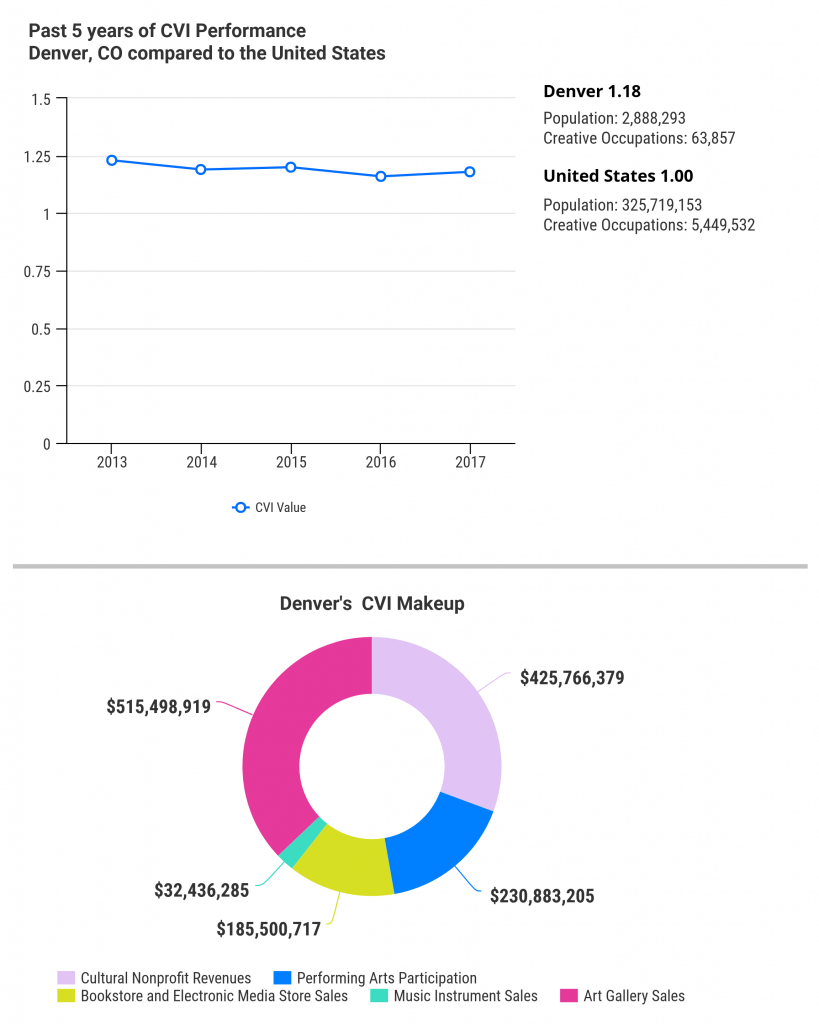 Meow Wolf Comes to Denver
Meow Wolf plans to open its Denver exhibition in 2021 and has started the construction on the space, which will be about three times as large as the space in Santa Fe. While it waits for the upcoming 2021 exhibition, Denver can still enjoy some other collaborations with Meow Wolf, including the CRUSH arts festival and the Kaleidoscape ride at Elitch Gardens.

Meow Wolf has made its mark on Santa Fe and become synonymous with art in that city. As immersive art experiences become more widespread, Denver is poised to benefit from this new arrival. With various creative districts throughout the state that are filled with art museums, galleries, restaurants, and bars—not to mention the special events taking place on the first and last weeks of every month—Colorado is already eager for more art! The addition of Meow Wolf to Denver's burgeoning art scene will offer the city plenty of exciting new cultural experiences—and the potential for an even stronger creative economy in the coming years.

---
Don't forget to follow us on social media for more information about data and the creative economy.