With 2022 well underway, we wanted to start the new year off right by sharing some wonderful news with our readers—the Creative Vitality™ Suite now holds 2020 data! CVSuite updates its data throughout the year when new data becomes available from our data provider, Economic Modeling Specialists International (Emsi). When this data is released, we retroactively update all of the data years on the site with current, more accurate data so that year-over-year trends continue to be comparable.
Coming This Fall
In addition to having the new 2020 data, the Standard Occupational Classification (SOC) codes will be updated in the fall from the 2019 Emsi hybrid SOC codes to the 2018 SOC codes, the most current system in 2022. This change will reflect and describe today's occupational data more accurately. Please see the changes below: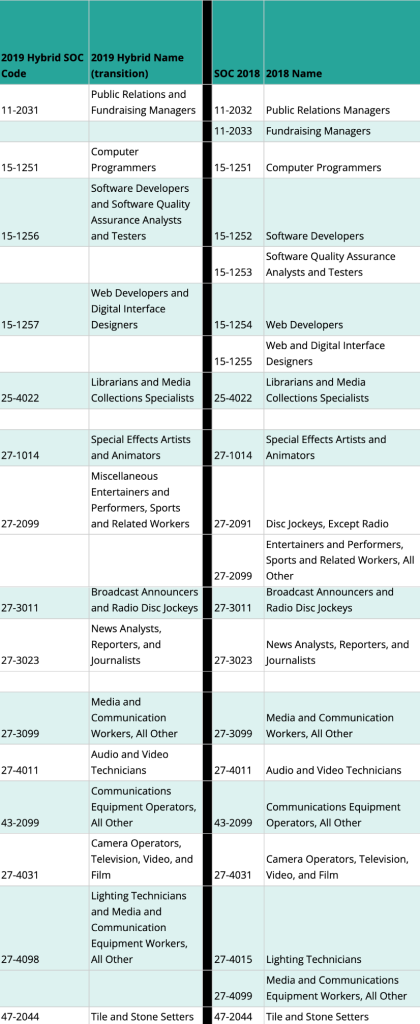 For more information about the upcoming changes, please refer to Emsi's article Transitioning to SOC 2018 and the Bureau of Labor Statistics (BLS) transition.
Trends in Nonprofit Data
Our data update helped illuminate new trends in nonprofit data, or fluctuations from 2018 to 2020. These are likely due to the global impact of the pandemic. We outlined some key findings below.
From 2019 to 2020, there was an emergence of 9,402 arts and cultural nonprofits, compared to 7,559, which emerged from 2018 to 2019 (shown in the visualization below):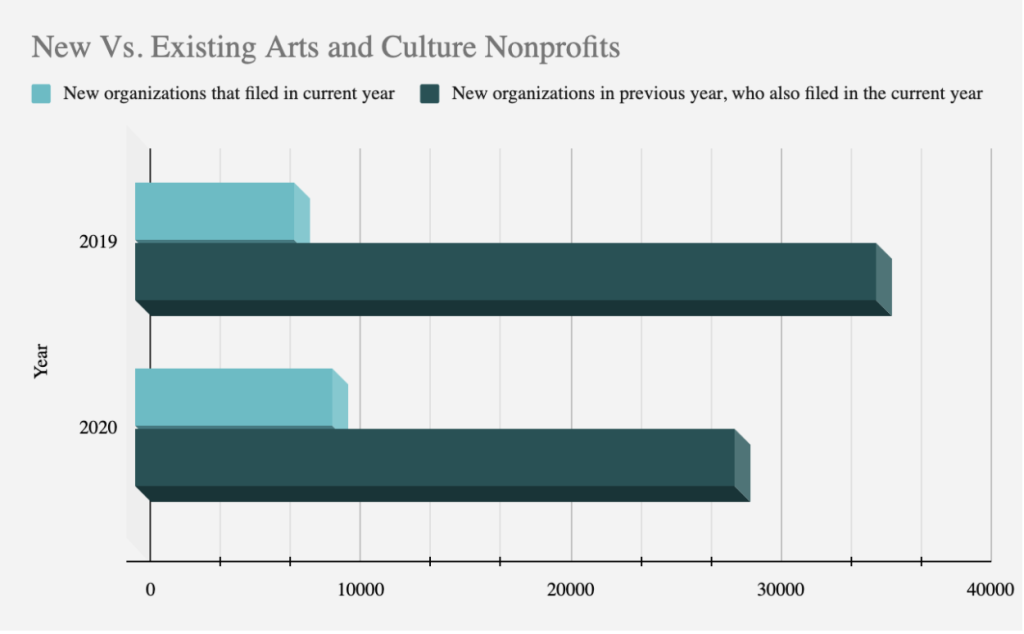 Then in 2020, there was a 20% loss in the total amount of new nonprofits, whereas the loss in 2019 was just 2.6%. The 17.4% decrease in new nonprofits emerging is likely due to the pandemic. The arts and cultural nonprofits generated a total revenue of $44 billion in 2020 compared to roughly $42 billion in 2018 and 2019. With fewer newly emerging nonprofits, established organizations have had a chance to generate more total revenue in 2020.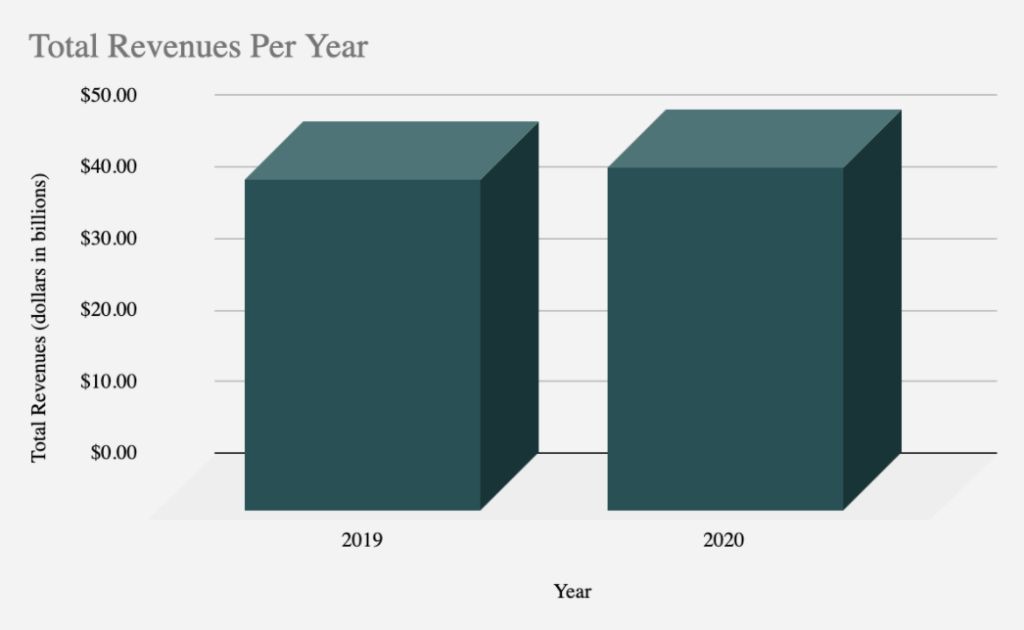 It's important to understand these historical trends and how they affect and provide insight into your community's growth.
What's Next?
The power of arts and culture is undeniable and we are aware of the impact the pandemic has had on the creative sector. So what's next? Utilize this 2020 data to strategize ways to bolster shrinking industries, increase workforce demand, and plan initiatives that will support creative sector growth across your region and beyond. Tell your creative impact story with valuable data points to reveal how vital the creative sector is in generating a vibrant economy and plan for the future ahead.
*This blog has been edited to reflect a delay in the code update. The update was planned for the spring of 2022 but will occur in the fall of 2022.