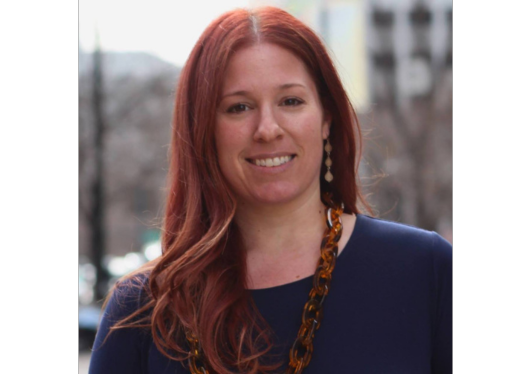 Jessica Gronich manages the day-to-day business processes for CVSuite and collaborates on product development. Prior to joining WESTAF, Gronich spent the majority of her career working for nonprofit organizations in the areas of international relations, policy, and education. She holds a bachelor's degree in public relations from the University of Texas at Austin.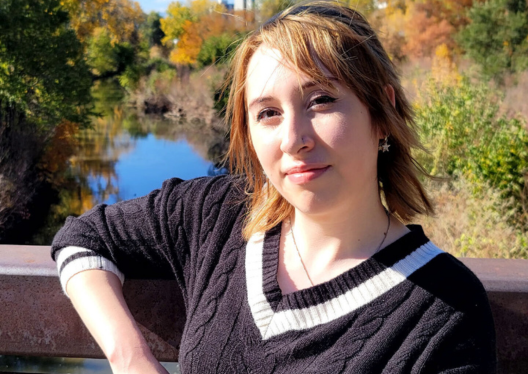 Kelsey Foster supports CVSuite operations through day-to-day customer support and technical troubleshooting. Foster assists customers in contract renewals, composing one-on-one training sessions with clients, and responding to client emails and questions. Foster grew up in Colorado and earned a bachelor's degree with honors in creative writing from the University of Colorado Denver. She is also a proud member of the Choctaw Nation of Oklahoma. In her free time, she enjoys reading, writing, and watching films.
Samantha Ortega is a marketing coordinator at WESTAF, she assists in developing and executing comprehensive marketing strategies that drive leads, opportunities, and sales. In addition to her work at WESTAF, Samantha manages and maintains CVSuite content, including blog posts and social media campaigns. Samantha has a background in marketing and communications.  She holds a bachelor's degree in communication from the University of Texas at El Paso.
Natalie Villa is a project manager who manages and oversees CVSuite development, operations, while also working across programs to assist with communication within the CVSuite team. Outside of her work with CVSuite, Natalie acts as the technical project lead for ZAPP and CaFÉ. Natalie leads the production of instructional videos for many of WESTAF's art and technology projects. Natalie earned a bachelor's degree in film and television at the University of Colorado Denver.
David Holland is the deputy director at WESTAF. He joined the organization in 2019 as director of public policy to lead its advocacy and public policy programs and services and serve as the primary liaison with federal agencies, regional arts organizations, state and local arts agencies, and state arts advocacy groups. His role has evolved to also drive the impact of WESTAF's leadership and professional development programming, grantmaking, and technical assistance and consulting services across teams. Since joining WESTAF, he has co-directed the inaugural Creative Vitality™ Summit; authored the Creative Economies and Economic Recovery report in partnership with the National Assembly of State Arts Agencies; co-led the redesign of the National Endowment for the Arts' Performing Arts Discovery program in collaboration with regional and national partners; established the Western Arts Advocacy Network (WAAN); collaborated on developing new equity-focused relief and resilience grantmaking programs in the West and the Commonwealth of the Northern Mariana Islands; spearheaded WESTAF's Arts and the Rural West and Arts Leadership and Advocacy Seminars; and secured private and public investment for WESTAF's programs. Holland previously served as associate director of the Arts and Business Council of Greater Boston, where he oversaw programs and services, operations, and fund development. Holland's prior roles include leadership and senior management positions with Virginia Commonwealth University (VCU) da Vinci Center for Innovation, VCU School of the Arts, ART 180, the Latin Ballet of Virginia, Arts & Business, and the UK innovation foundation Nesta. Holland began his career with BOP Consulting, a global consultancy on culture and the creative industries, leading projects for government departments, public agencies, universities, and international organizations as a senior consultant. For more than 11 years, he has served as an independent management consultant working primarily with clients in the arts and culture field both nationally and internationally. He serves as a panelist for the National Endowment for the Arts and Colorado Creative Industries. He is also an elected member of the Americans for the Arts Private Sector Network Advisory Council and serves on the national Cultural Advocacy Group. He formerly served as a panelist for Colorado's Arts and Society Program, the Boston Foundation, the Virginia Commission for the Arts, and Virginians for the Arts and as a site reviewer for Massachusetts Cultural Council. Holland has also served on the boards of several nonprofits, including the Black History Museum and Cultural Center of Virginia. His writings have been published by Arts Council England, the British Council, the Routledge International Handbook of Creative Learning, and others. He is a Salzburg Global Fellow, Evan Carroll Commager Fellow, and a fellow of the Royal Society of Arts. Holland holds a bachelor's degree in economics and asian studies from Amherst College and master's degrees in international studies and diplomacy and the history of art from the University of London, SOAS.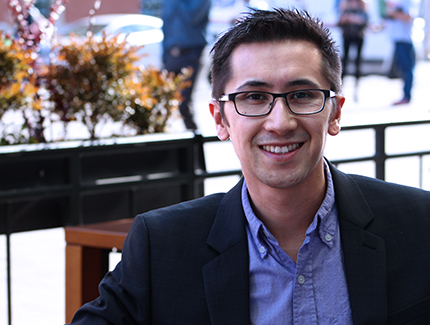 As the Director of Technology, Paul Nguyen leads the technology strategy for WESTAF's web services, business intelligence, security, compliance and implementation, digital marketing tools, data architecture, and more. He has a successful history of guiding WESTAF's SaaS products, having served in various tech roles from 2007-2019 and, more recently, advising on WESTAF's board of trustees. Before returning to WESTAF in his current role, Nguyen was a product manager at JumpCloud, where he developed internal and external data strategy and brought to market several innovative B2B data products and API for IT professionals and security-forward companies. He leverages his experience and insight in data and technology to advance WESTAF's initiatives in arts, policy, and social equity. Nguyen holds a bachelor's degree in illustration from Parsons School of Design and a master's degree in data science from Regis University. Outside of work, he enjoys spending time with his family, gardening, and exploring Colorado.