Trevor McElhaney is a data analyst at WESTAF. He graduated from the University of Colorado with a bachelor's degree in mathematics, during which time he competed and won multiple competitions in mathematical modeling. Later, he would work with nonprofit organizations to identify racial disparities in mortgage lending, gaining a passion for using data to steer social change. With this passion, he is now utilizing his skills to uplift the arts. In his spare time he enjoys rock climbing, running ultra marathons, and traveling.

Kelly joined WESTAF in May of 2019 as the business coordinator for CVSuite and GO Smart, aiding in content and contract services, client communications, and marketing. Kelly has a background working in public and socially engaged art and has held positions in marketing and development for organizations such as the Santa Fe Opera, Creative Time in New York City, and the Museum of Contemporary Art (MCA Denver). She is also a planning committee member for RedLine Art Center's 48-Hour Summit. Most recently, Kelly was a contributing writer for Colorado-based magazine Boulder and Cherry Creek Lifestyle, covering arts and culture. Kelly received her bachelor's degree in art history and multicultural leadership at the University of Colorado Boulder.  
Samantha Ortega is a marketing coordinator at WESTAF, she assists in developing and executing comprehensive marketing strategies that drive leads, opportunities, and sales. In addition to her work at WESTAF, Samantha manages and maintains CVSuite content, including blog posts and social media campaigns. Samantha has a background in marketing and communications.  She holds a bachelor's degree in communication from the University of Texas at El Paso.
Natalie Villa is a project manager who manages and oversees CVSuite development, operations, while also working across programs to assist with communication within the CVSuite team. Outside of her work with CVSuite, Natalie acts as the technical project lead for ZAPP and CaFÉ. Natalie leads the production of instructional videos for many of WESTAF's art and technology projects. Natalie earned a bachelor's degree in film and television at the University of Colorado Denver.
David Holland is the director of public policy at WESTAF. In this role, Holland guides WESTAF's public policy and arts advocacy programs and services. Holland serves as a creative economy advisor on policy and programatic decisions for CVSuite. Holland previously served as associate director of the Arts and Business Council of Greater Boston, a chapter of Americans for the Arts. For more than 10 years, he has served as an independent management consultant working primarily in the arts and culture field both nationally and internationally. Holland has also served on research and program committees for the Alliance for the Arts in Research Universities and on the boards of several nonprofits, including the Black History Museum and Cultural Center of Virginia. He was selected as a Salzburg Global Seminar Young Cultural Innovator in 2014 and is a fellow of the Royal Society of Arts. Holland holds a bachelor's degree in economics from Amherst College and master's degrees in international studies and diplomacy and the history of art from the University of London, SOAS.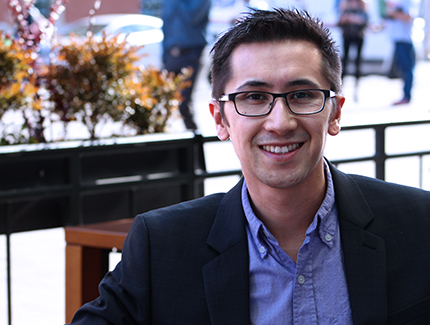 As the Director of Technology, Paul Nguyen leads the technology strategy for WESTAF's web services, business intelligence, security, compliance and implementation, digital marketing tools, data architecture, and more. He has a successful history of guiding WESTAF's SaaS products, having served in various tech roles from 2007-2019 and, more recently, advising on WESTAF's board of trustees. Before returning to WESTAF in his current role, Nguyen was a product manager at JumpCloud, where he developed internal and external data strategy and brought to market several innovative B2B data products and API for IT professionals and security-forward companies. He leverages his experience and insight in data and technology to advance WESTAF's initiatives in arts, policy, and social equity. Nguyen holds a bachelor's degree in illustration from Parsons School of Design and a master's degree in data science from Regis University. Outside of work, he enjoys spending time with his family, gardening, and exploring Colorado.