Get What You Need to Tell Your
Unique Creative Impact Story.
If you are interested in custom reporting, contact the CVSuite team for pricing.
Contact CVSuite Team
COVID-19 Creative Economy Impact Reports

Specialized Impact Reports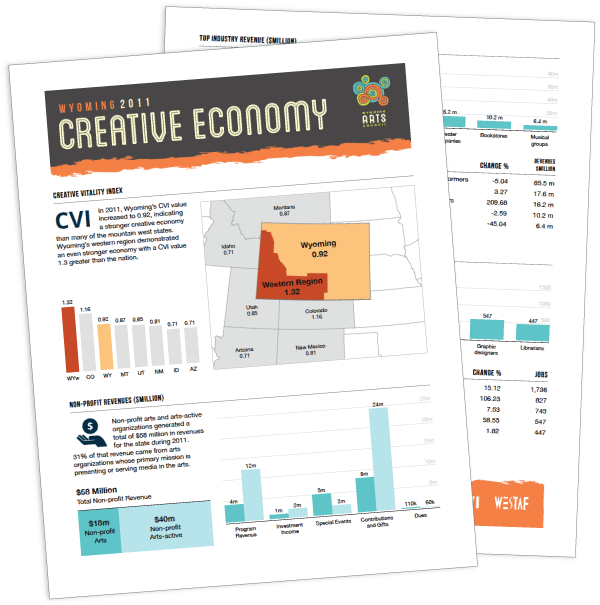 Benchmarking for Comparison
Are you interested how your region compares to other regions, and which regions would be best to compare to? We work with our data provider to identify regions that are most relevant to compare to, based on a selection of different aspects of the creative economy.
Explore CVI Map.
Expanded Data – Input/Output Data
To gain a better understanding of your overall creative economy and the activities within it, your CVSuite data specialists can analyze the direct and indirect effects of job changes in your region to gauge future impact on your community and your creative economy. This can include job and earnings multipliers.
Contact Us for Pricing
Earnings Multiplier
An earnings multiplier of 1.5 means that, for every dollar of earnings generated by a new scenario, a total of $1.50 is paid out in wages, salaries, and other compensation throughout your economy. This is important for understanding how a given scenario will affect not only the number of jobs in your region but the quality of those jobs.
Jobs Multiplier
A jobs multiplier indicates how important an industry is in regional job creation. A jobs multiplier of 3.0, for example, would mean that for every job created by that industry, two other jobs would be created in other industries (for a total of three jobs).